Welsh Oak Frame
Stand: B129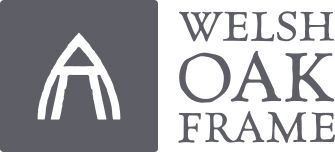 Welsh Oak Frame is among the UK's leading designers and builders of bespoke oak frame homes, extensions, garden rooms and outbuildings.
Every home and extension we build is unique. We combine over 20 years' of experience with your ideas to create a home or additional space that is bespoke to you and your family's needs. We don't use standardised build packages and we stay clear of bland design templates. Our design process begins and ends with your input and influence, ensuring that we create the home you've always wanted.
We offer a full design and planning application service, taking the strain of the planning process away from you. We will design your project to work with your brief and your budget. From our very first meeting, we will be upfront about the costs involved in your build, providing you with the information and expertise you need to make your dream oak framed home a reality.
Start your project with a completely bespoke design created by our in-house designers or adapt one of our existing designs from our extensive portfolio. Alternatively, we can take your current plans and adapt them to include oak or provide a quote for any oak frame plans you might already have.
We understand that each self-builder has different requirements. Our motto is: your build, your way. We offer customised packages that allow total flexibility for clients to choose the products and services they require and how much they want to be involved in the process.
Address
Belmont Yard Station Road
CAERSWS
SY17 5EQ
United Kingdom